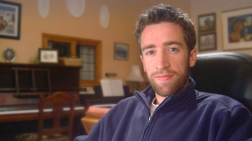 Higher Education: MA (Hons) Mathematics from the University of Cambridge.

Secondary Education: Dover Grammar School for Boys
A Levels in Pure Maths, Further Maths and Physics - Grade A in all three
STEP Exam (the Cambridge entrance exam for Maths) - Grade 1 in Papers 2 and 3.
9 GCSEs at Grade A or above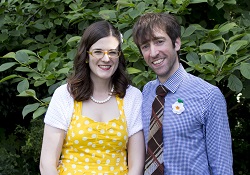 I have been tutoring full-time for more than 17 years, having graduated in 2004, and get enormous enjoyment and satisfaction from putting my experience and expertise into practise.
In 2015, I married my wonderful wife, Moll (see picture - she's the one on the left!). We live happily together in Whitfield. (Please note: my lessons take place at my parents' house in Castle Avenue in Dover).
Other Interests
Moll and I like to keep active. My main activity is cycling which we often do together and we also go for lots of long walks and enjoy exploring the countryside.
I also enjoy learning and am a self-confessed Microsoft Excel geek. Let me near a spreadsheet and watch my eyes light up!
Hopefully that gives you a bit of a picture of who I am. Please have a look a the next page
Tuition and Prices
and if you like what you see, please feel free to get in touch using the
Contact
page. I hope to hear from you soon.